Attention tennis fans, it's time to gear up for a battle of epic proportions! The highly anticipated match between Emma Raducanu and Iga Swiatek is about to go down at Indian Wells in California.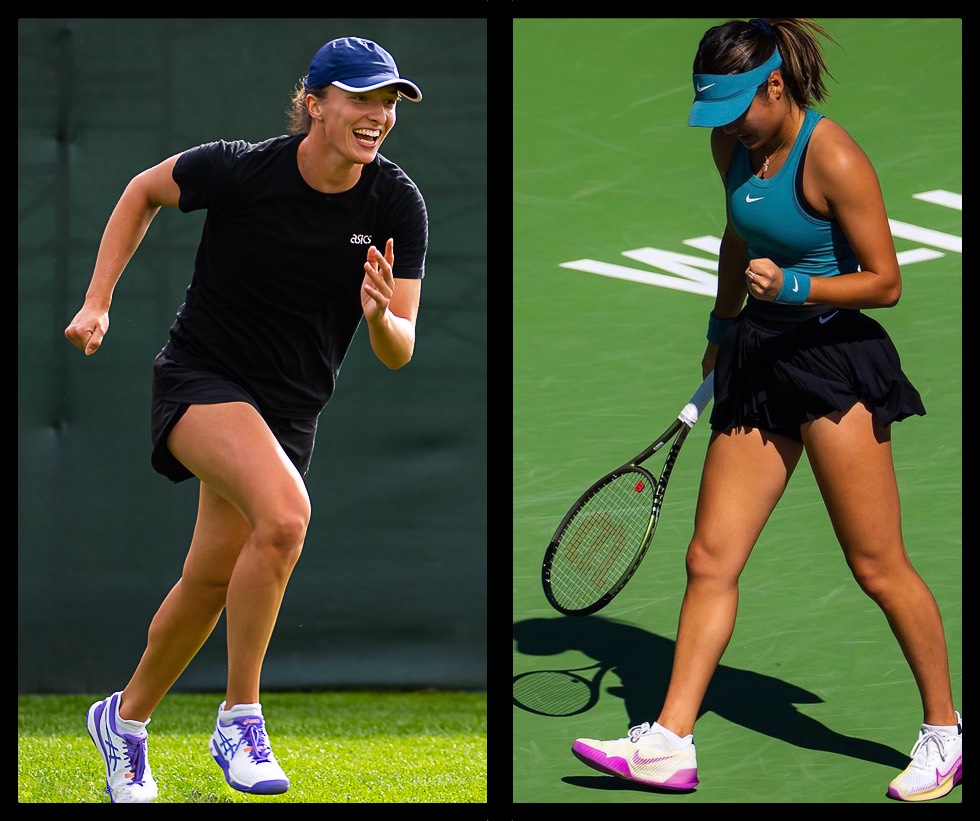 As these two up-and-coming stars in the tennis world face off, the stakes have never been higher. Will Raducanu's explosive speed and powerful groundstrokes be enough to dominate the court and claim victory?Or will Swiatek's aggressive play and formidable forehand give her the edge she needs to reign supreme? One thing is for sure: this is a match that no true tennis enthusiast can afford to miss! The highly anticipated match between Emma Raducanu and Iga Swiatek is set to be a fiery clash of titans.
Buzz in the tennis world is palpable as both players have been in top form leading up to the tournament. Raducanu's game is built around her exceptional speed, agility, and powerful groundstrokes. To beat Swiatek, she will need to utilize these strengths and play a consistent and aggressive game. One of the specific strategies she can use is to focus on her own serve and try to keep the ball low and deep to avoid giving Swiatek the opportunity to hit her forehand.
Raducanu will also need to stay mentally focused and avoid getting frustrated by Swiatek's aggressive play. In previous matches, Raducanu has shown that these strategies can be effective, and if she can execute them successfully, she has a good chance of winning the match.
Swiatek's game is based on her aggressive play and powerful forehand. However, she will face several challenges against Raducanu, who is known for her speed and agility. Raducanu's ability to move quickly around the court and hit powerful groundstrokes could pose a problem for Swiatek, who may struggle to control the rallies. In previous matches against opponents with similar playing styles to Raducanu, Swiatek has sometimes struggled to find her rhythm and has been prone to making unforced errors.
Here are the key things you need to look out for…
The upcoming match between Emma Raducanu and Iga Swiatek at Indian Wells is set to be a highly-anticipated showdown between two rising stars in the world of tennis. Several key components of the match will likely have a significant impact on the outcome.
One of the most exciting components to watch will be Raducanu's powerful groundstrokes against Swiatek's aggressive forehand. Raducanu's ability to hit powerful shots from the baseline could force Swiatek to play defensively, and if she can maintain this strategy and keep Swiatek on the back foot, she could gain a significant advantage.
Another crucial component to watch will be Swiatek's serve against Raducanu's return.
Swiatek is known for her powerful and effective serve, which often results in quick points. However, Raducanu's ability to return serve effectively could put pressure on Swiatek's serve and help Raducanu take control of the match. If Raducanu can anticipate Swiatek's serve and return it with power and accuracy, she could gain the upper hand in the rallies and ultimately emerge victorious.
History will be in the making as these two fierce competitors take to the court to battle it out for victory!
What a match it promises to be! Tennis fans, buckle up and get ready for an exhilarating ride as Emma Raducanu and Iga Swiatek face off at Indian Wells. This encounter is poised to be a nail-biting, edge-of-your-seat experience that no tennis enthusiast would want to miss. Grab your popcorn and settle in for a tennis showdown of epic proportions!