Playing tennis well calls for a lot of practice, a healthy dose of athleticism, and the correct equipment. Whether you're a beginner or a seasoned pro, the equipment you use have a significant impact on your performance and enjoyment of the sport. Tennis requires an array of different equipment, including racquets, shoes, clothing, and a whole lot more. Tennis equipment is vitally important since it acts as an extension of your body and aids in your performance. Your equipment, from the racquet you use (which affects the velocity and power of your shots) to the shoes you wear (which aid in stability and comfort) to the clothing you wear (which facilitates mobility), can have a major impact on your performance. Depending on your specific needs, you may need to invest in one specific piece of tennis equipment or a combination of other sorts.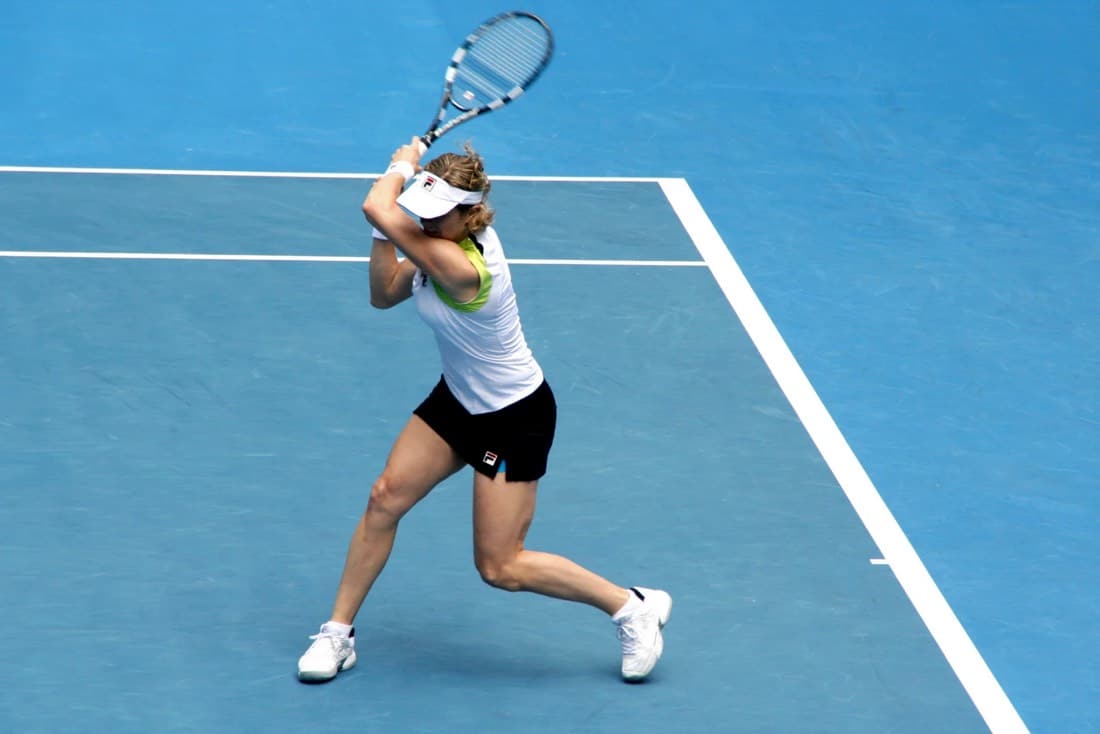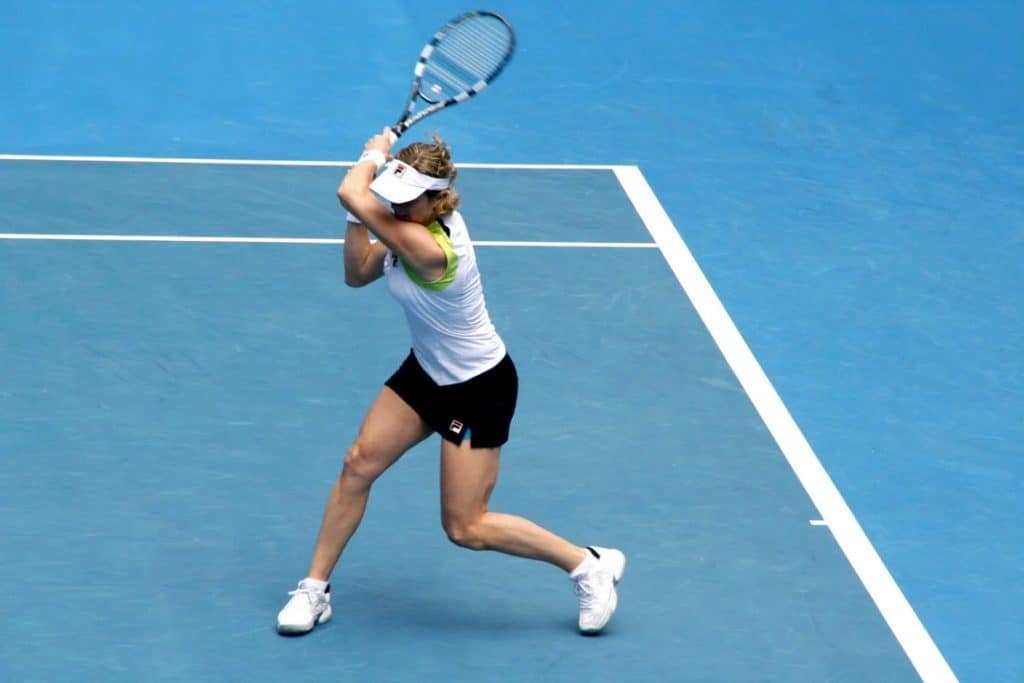 In tennis, racquets and shoes are used for striking the ball and keeping one's footing, respectively. Tennis shirts, shorts, and skirts are made to keep you cool and free to move around on the court. And gear like sweatbands, wristbands, and overgrips can keep you cool and comfortable, allowing you to give your best performance.
The purpose of this blog post is to provide a comprehensive overview of tennis gear, including different types of gear, materials used, factors to consider when choosing gear, and recommendations based on playing level and style. We will take a look at the characteristics of the many gear options, the materials used, and the considerations that should go into selecting the best gear for you. After reading this blog post, you'll be an expert in tennis equipment and able to make well-informed purchases.
Tennis Racquets
For serious tennis play, you need a quality racquet. Many varieties of tennis racquets exist, each one tailored to a distinct playing style or level of expertise. You should give some thought to the racquet's weight, balance, and head size before making a purchase.
Tennis racquets come in different shapes, sizes, and weights. Some of the popular types include oversize, midplus, and control racquets. Each type of racquet offers its own unique benefits, such as increased power, greater control, or more maneuverability.
Tennis racquets can be made from a wide variety of materials, from aluminum and graphite to titanium and carbon fiber. Each substance has distinct advantages, such as increased longevity, strength, or command. Picking the right racquet for your game requires thinking about whether you want more power or more control.
Lighter racquets with a larger head size are preferable for beginning players because they are easier to control and generate greater power. More proficient players may prefer a racquet with a smaller head and greater weight for greater precision and control.
Factors to consider when choosing a tennis racquet:
Skill level: As your skill level improves, you may want to choose a racquet that is lighter and more maneuverable. This will help you play faster and more accurately.
Playing style: Different playing styles, such as serve-and-volley or baseline, will require different types of racquets. Make sure to choose a racquet that complements your playing style.
Budget: Tennis racquets can range from budget-friendly options to high-end professional-level racquets. Consider your budget when choosing a racquet.
Each of these racquets offer a unique combination of power, control, and maneuverability, making them ideal for players of different levels and playing styles.
Tennis Racquet Strings
The strings you use can have an effect on your game just as much as the racquet you use. Tennis strings come in a variety of materials, including natural gut, synthetic gut, polyester, and multifilament strings. Each type of string offers its own benefits and drawbacks, and it's important to choose the right strings for your game. Tensile strength, longevity, and wearability are only few of the advantages of using various materials. It's important to take your skill level and preferred playing style into account while shopping for tennis strings.
Natural gut strings are the traditional choice for tennis players and offer excellent feel, comfort, and power.
Synthetic gut strings are a more affordable alternative that offer a good balance of feel, power, and durability.
Polyester strings are the most popular choice for advanced players, as they offer great control and durability.
Multifilament strings offer a good combination of power, feel, and comfort.
Factors to consider when choosing tennis strings
String Tension – The tension of your strings can have a big impact on your game. Higher tension strings offer more control, while lower tension strings offer more power. The right tension will depend on your playing level, skill, and style.
String Durability – Durability is an important factor to consider when choosing strings. If you're an aggressive player, you may need strings that are more durable, as you're more likely to break strings.
String Comfort Comfort – is another important factor to consider when choosing strings. If you have arm or wrist problems, you may want to opt for strings that are softer and more forgiving on your joints.
Synthetic gut strings are a fantastic choice for beginners because they combine playability, longevity, and power. Natural gut strings, which provide exceptional feel and touch, and polyester strings, which are recognized for their longevity and spin, are both options for expert players.
Best Tennis Shoes for playing tennis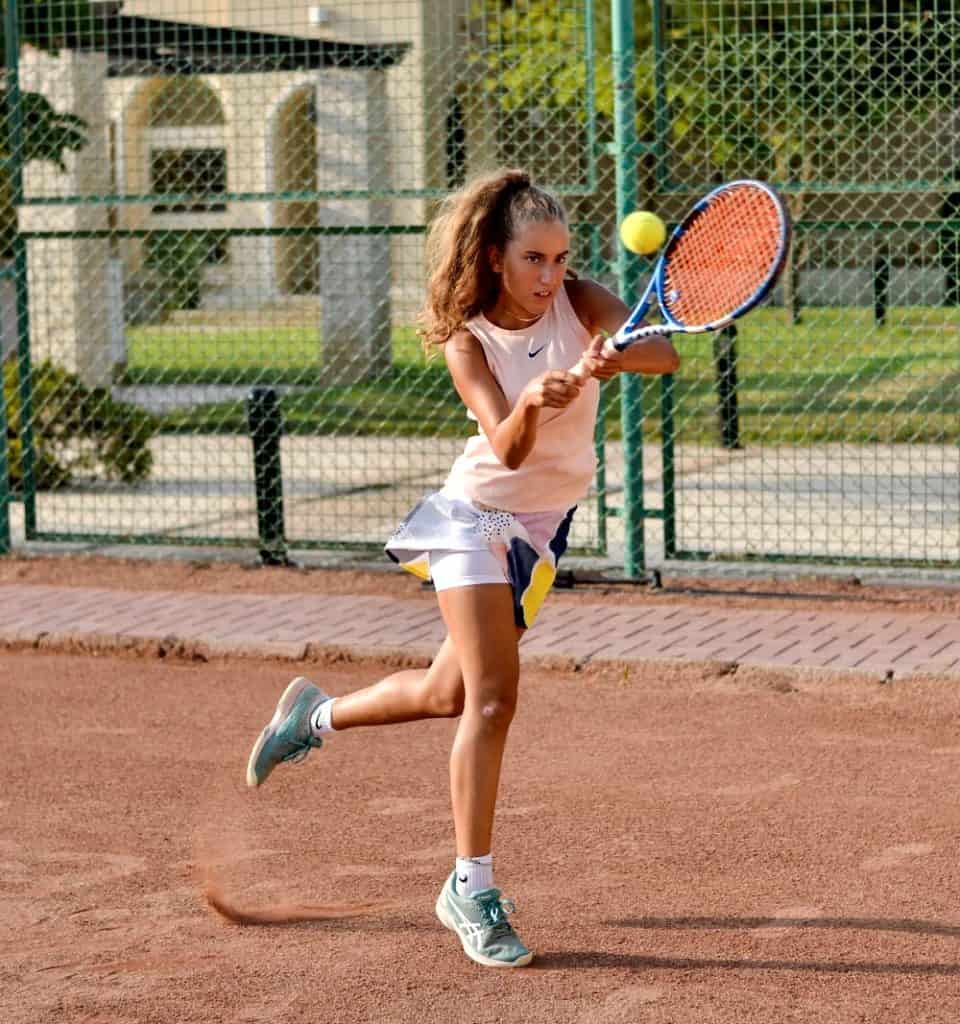 If you want to play your best and avoid injuries, you need tennis shoes that are both comfortable and supportive. A number of different materials, including leather, synthetics, and mesh, are used to make tennis shoes. There are pros and cons to using each material, but overall, they all have advantages including longevity, breathability, and wearability. Your skill level, playing style, and the tennis court's surface should all be taken into account when shopping for tennis shoes. Good cushioning and stability are essential for beginners, but further support and stability may be desired by more skilled players. You should also think about whether you'll be playing on clay, grass, or a hard court, as these surfaces require different footwear. Playing tennis requires specialized shoes that are designed to provide stability, support, and grip on the court. There are several types of tennis shoes, including clay court shoes, hard court shoes, and grass court shoes. Each type is designed to provide optimal performance on a specific type of surface. Tennis shoes are made from a variety of materials, including leather, synthetic materials, and mesh. Each material provides its own benefits, including breathability, durability, and comfort.
The sole of the shoe is also important, as it provides grip and stability on the court.
Factors to consider when choosing tennis shoes
Comfort: Tennis shoes need to be comfortable, as players are on their feet for long periods of time during a match. Make sure to choose shoes that fit well and have good arch support.
Support: The shoes should provide support for the feet and ankles to prevent injury. Look for shoes with good arch support and shock-absorbing soles.
Durability: Tennis shoes need to be durable, as they are subjected to a lot of wear and tear on the court. Choose shoes made from high-quality materials that can withstand the demands of the sport.
There are many different shoes available for different playing levels and styles. Beginner players may opt for simple and comfortable shoes, while intermediate and advanced players may choose more advanced shoes that provide more support and stability. No matter your skill level or playing style, it is important to choose shoes that fit well in addition to providing the necessary footing, and support to prevent injury.
Apparel: Comfort and breathability are essential in tennis attire.
Think about how important factors like breathability, comfort, and style are to you while making your tennis outfit selection. Tennis apparel encompasses a wide range of clothing, from shirts and shorts to jackets and warm-up suits. Tennis players can choose from a variety of styles and designs, depending on their personal preference and the weather conditions on the court. Tennis clothes can be found in a wide range of fabrics, from polyester and cotton to spandex. Each material offers its own benefits, like moisture-wicking, stretchability, and durability. For example, polyester is a popular choice for tennis shirts as it dries quickly and doesn't retain moisture, while cotton is a comfortable option for shorts and jackets. There are several key factors to consider, including comfort, breathability, and style. Tennis players should look for clothes that fit well and allow for a full range of motion, while also keeping them cool and dry on the court. Why not choose apparel that fits their personal style at the same time? Just don't forget to keep in mind the weather conditions.
The best type of tennis apparel to wear is dependent upon playing conditions.
For warm and sunny conditions, we recommend lightweight and breathable apparel such as the Nike Dri-Fit tank top and the Adidas Club 3-Stripes shorts. For cooler and cloudy conditions, we recommend the Asics Court Dry Tee and the Under Armour Launch 5″ shorts. For tennis skirts, we recommend the Nike Court Dry Skirt and the Adidas Club Skirt. For female apparel, we recommend the Lululemon Fast and Free Crop Tank and the Fila Heritage Performance Skort. Additionally, to protect yourself from the sun, we recommend wristbands, headbands, and visors, such as the Nike Court wristbands, the Under Armour headbands, and the Adidas visors. When choosing tennis apparel, it's important to prioritize comfort and breathability for maximum performance on the court.
Accessories
Tennis accessories are crucial since they improve the game for everyone involved and equip players to give their all on the court. Tennis equipment accessories include everything from tennis bags and racquet covers to wristbands and headbands.
Think about how you'll be using the accessories, how long they'll last, and how good they'll look when playing tennis. A nice wristband, for instance, will offer support and absorb sweat from the wrist, while a sturdy tennis bag will safeguard your racquet and other equipment in transit. Tennis accessories are available in a wide range of colors and styles to complement your own sense of fashion, which is a significant factor for many players.
Conclusion
Tennis equipment is crucial to the sport, and picking the appropriate items may have a major impact on how well you play and how much fun you have. Whether you're just starting out or are already a seasoned pro, you should take your time and do your homework while shopping for tennis equipment.
This article has covered the fundamentals of tennis equipment, from racquets and strings to shoes and apparel. We've covered everything from what to look for in each piece of equipment to which pieces of equipment are best for different skill levels and playing styles. Always keep in mind that having high-quality equipment makes participating in and enjoying any sport that much better. Spend some time doing research to get the gear that best suits your needs.