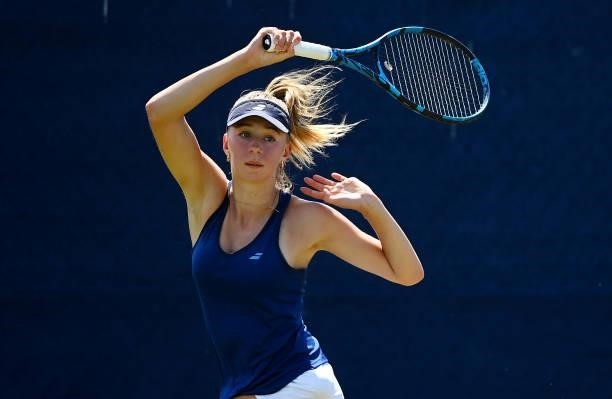 18 year old British 🇬🇧 tennis player Kristina Paskauskas has won her first 15k ITF Title after a 3 set tie break in Monastir, Tunisia. It was a competitive match which she closed out 6-2, 4-6, 7-6.
Prior to this tournament Kristina hadn't made an ITF World Tour singles quarter-final. In her first ITF World Tour singles semi-final, Kristina Paskauskas played Joanna Zawadzka, who upset the no. 2 and no. 5 seeds on her way to the last four and hadn't dropped a set all week. However it would be Kristina who would claim victory and move on to the finals. The final was certainly a close one with Kristina coming from 2-4 down in the final set, saving 4 match points in the tiebreak, to edge Tsao. Kristina also has two 15k doubles titles in Monastir on the ITF tour.
MATCH STATS
| | | |
| --- | --- | --- |
| | Kristina Paskauskas | Chia Yi Tsao |
| 1st SERVE % | 68/102 (67%) | 69/97 (71%) |
| 1st SERVE POINTS WON | 46/68 (68%) | 42/69 (61%) |
| 2nd SERVE POINTS WON | 12/34 (35%) | 12/28 (43%) |
| BREAK POINTS WON | 6/11 (55%) | 5/10 (50%) |
| TOTAL RETURN POINTS WON | 43/97 (44%) | 44/102 (43%) |
| TOTAL POINTS WON | 101/199 (51%) | 98/199 (49%) |
| DOUBLE FAULTS | 8 | 4 |
| ACES | 5 | 1 |
ITF 15k Wins are Great for Tennis Player's Careers
They say it takes about five years to become an expert at something. The "something" many professional athletes do is play sports. They train every day for several hours. Nothing however compares to high level match experience which is why the ITF has a great initiative to get young players into the ATP and WTA tournaments. Tournaments on the ITF Junior Circuit are graded according to the strength of player entries, with the most ranking points being awarded for the major championships. It can be a great way to transition into a professional tennis career.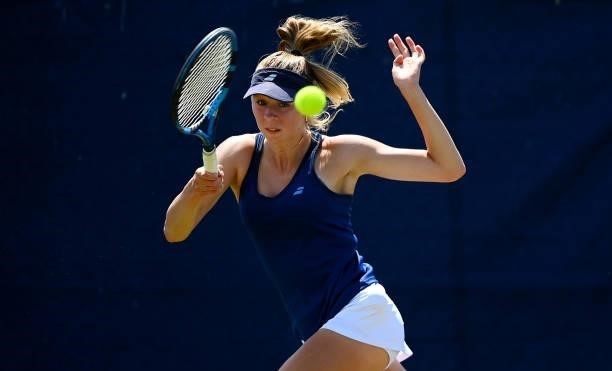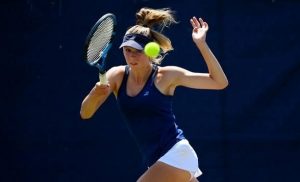 Tournaments at $15,000 level include reserved main draw places for Top 100-ranked ITF Juniors, providing a way for talented tennis players to break through into elite professional tennis. Winning a 15k is a huge step up and a great way to get major recognition. In addition, the WTA Ranking incorporates results from ITF tournaments which is a major plus.
The ITF Women's World Tennis Tour offers 500 tournaments across 65 countries and incorporates five prize money levels ranging from $15,000 to $100,000 awarded in prize money. Tennis players may compete on the ITF World Tour Juniors when they turn 13, until the end of the year in which the player turns 18 years of age. When transitioning from junior to pro levels it's important you play at a very high level during your last year. The timing of this win couldn't have come at a better time for Kristina, who's quickly becoming one to watch, and likely going to be a big name on the pro tour. We'll likely be hearing more about her in the near future!
Kristina Paskauskas is a multiple time ITF champion
Kristina Paskauskas has been a notable figure on the ITF tour since her national title win in the 16Us. In the interview below she talks about her desire to turn pro after winning a junior ITF Title.