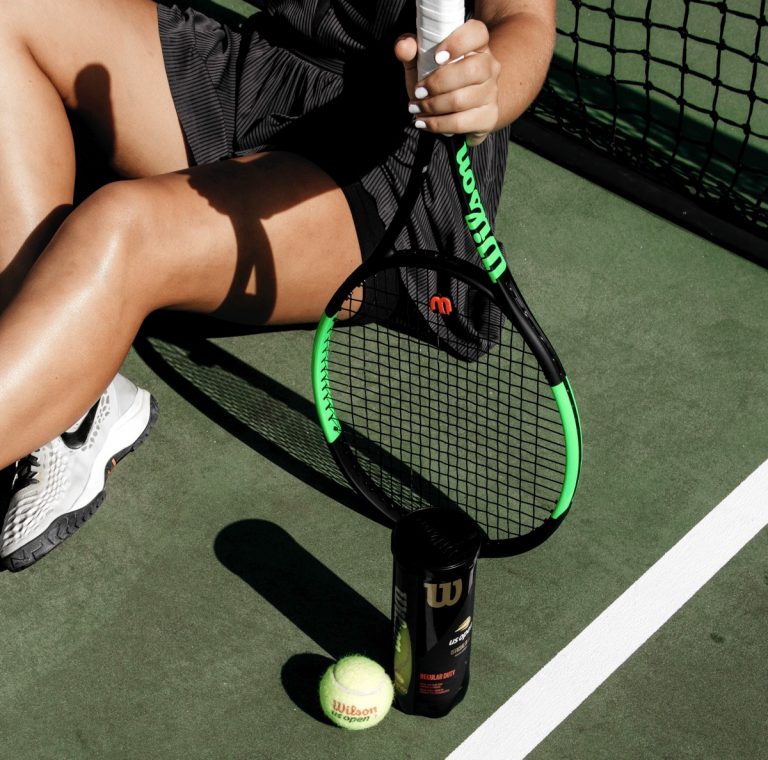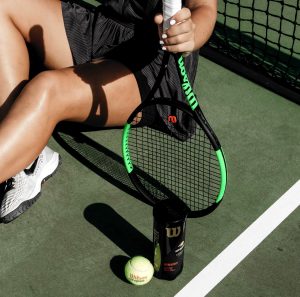 The top 100 most marketable athletes were rated and the list consists of athletes ranked on current league official website rankings or publicly available sports statistics sources. Athletes who have recently been named to published lists and award ceremonies, such as the ESPN ESPYs, Forbes' Highest Paid Athletes, Best Dressed (in various fashion publications), Most Influential, Most Philanthropic, and influencers on emerging cultural ideals are ranked higher up in the list. Tennis stars accounted for 6 of the top 25 positions. These stars in order were Serena Williams, Naomi Osaka, Emma Raducanu, Simona Halep, Rafael Nadal, and Roger Federer. Interestingly enough two of these stars Federer and Williams are both retired, yet the season hasn't ended so they're currently ranked. Nadal is the #2 ranked men's tennis player on the ATP tour. Osaka and Raducanu are ranked #46 and #70 respectively. Simona Halep is the only female player on the list in the top 10 of WTA rankings.
A brand contact with a sports personality is often a complex situation. Before making a final decision on whether you should associate with a particulate athlete, it's important to consider the athlete's personal brand, as well as their media presence and larger cultural significance. Does the athlete appear on lists of the most influential people on a regular basis? Do they have millions of followers on social media? Is their personality and character compatible with the ideals of your brand? If so they might be a good fit for you to collaborate on a marketing campaign with. The athletes on this list are examples of what it means to be marketable.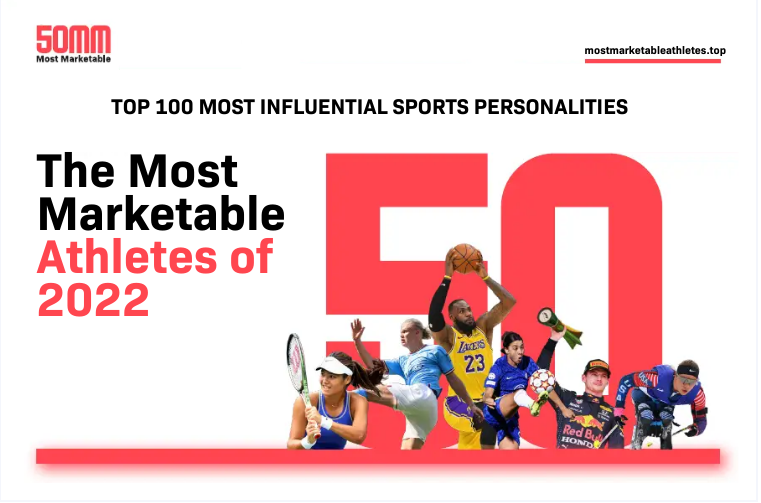 The new scoring methodology was a noticeable departure from previous editions of the Most Marketable Athletes list. With a view to expanding their definition of marketability, they've included three categories — financial, social, and digital — to provide a more complete picture of athlete marketability. Athletes marketability was determined using PowerScore (PS) which is a premier marketability index for athlete brand value assessment. It is a cloud-based solution powered by D-TAG Analytics with interactive visualizations and data that provide nuanced social intelligence insights in real time. PowerScore answers important questions like…
What athletes do fans and professionals talk about?
Why do they support particular brands & teams?
Who are the key opinion leaders?
Which athletes are rising stars?
What news impacts signature deals?
How are the latest sponsorships perceived?
Several key factors can be determined based on these answers.
Real-time consumer insights
Personal brand values
Reputation tracking
Brand monitoring
Social media metrics
Object-level sentiments
Athlete marketability trends
The most marketable tennis player on the list is Serena Williams. She is ranked number 2 on the list of 100 most marketable athletes in 2019. Serena Williams has won 23 Grand Slam titles, which makes her the most successful female tennis player of all time. She is also the highest-paid female athlete in the world, with an annual income of $29 million. I would say other players such as Maria Sharapova who's yearly endorsement earnings in 2015 were $23 million is also highly influential in tennis and business, if this list was only to include the top 25 most marketable tennis players and we are including retired players I would surely include Sharapova, Navratilova, Evert, Agassi, and a few others. There are plenty of influential men and women who are active or retired from tennis yet their still just as marketable if not more marketable than some of the names on this list. And no I don't mean anyone I've named in this article.
Given they left notable retired tennis players who still have active endorsement contracts off the list I think they meant to keep it to active players and might have missed on timing a bit. They also didn't include some of the more controversial players who have what they defined as "red flags". I understand some brands need to pull out when their sponsored athletes run into issues in their personal lives, but I'm not sure that off court behavior should disbar you from making this list. Where was Carlos Alcaraz for example? He's currently ranked #1 on the ATP and he made the Forbes list of the top 10 highest paid tennis players this past year, yet he didn't even make the top 100? From what I understand he's a stand up guy with no real "red flags", why was his name missing from the list? Also where is the WTA #1 player Iga Swiatek? She's been a dominant force in women's tennis in 2022 yet she's nowhere to be found on this list. Perhaps her recent signing with a new tennis agency could help change that. Only time will tell what happens.
The list of the top 100 most marketable athletes of 2019 included four tennis players: Serena Williams (retired) at No. 2, Simona Halep at No. 18, Rafael Nadal at No. 22, and Roger Federer (retired) at No. 25. The list was compiled by SportsPro in partnership with SportsBusiness Journal and TESS, the sports arm of the Financial Times. Rankings at the time were based on a formula that combined on-field performance and off-field factors. In doing so, their list seeked to discover and reflect on key trends, consumer perception, and overall influence of elite level professional sports athletes.
How do you determine an athletes marketability?
The study is based on three main criteria and each athlete is rated based on their performance and popularity. Marketability is ranked by: how popular they are, how profitable they are and how influential they are. The performance of an athlete is crucial in evaluating their brand strength.
Audience and reach is an important factor in social media marketing. It's extremely important to have a good understanding of your followers and work with them in order to interact with them and build trust. Follower engagement and the sentiment of their comments is heavily factored into the equation. Meanwhile the audience metrics measure more than your financial gain. They take into account an athletes impact on the community, and the environment, in addition to assessing market demand for their skills and talent. The score also considers social media presence and how well athletes engage in conversations with their followers, whether they are well received, and how active their fans are.