The sun had barely risen over London as Emma Raducanu, a top WTA athlete, pulled herself out of bed and prepared for another day filled with tennis, training, and an unexpected detour into the world of high fashion.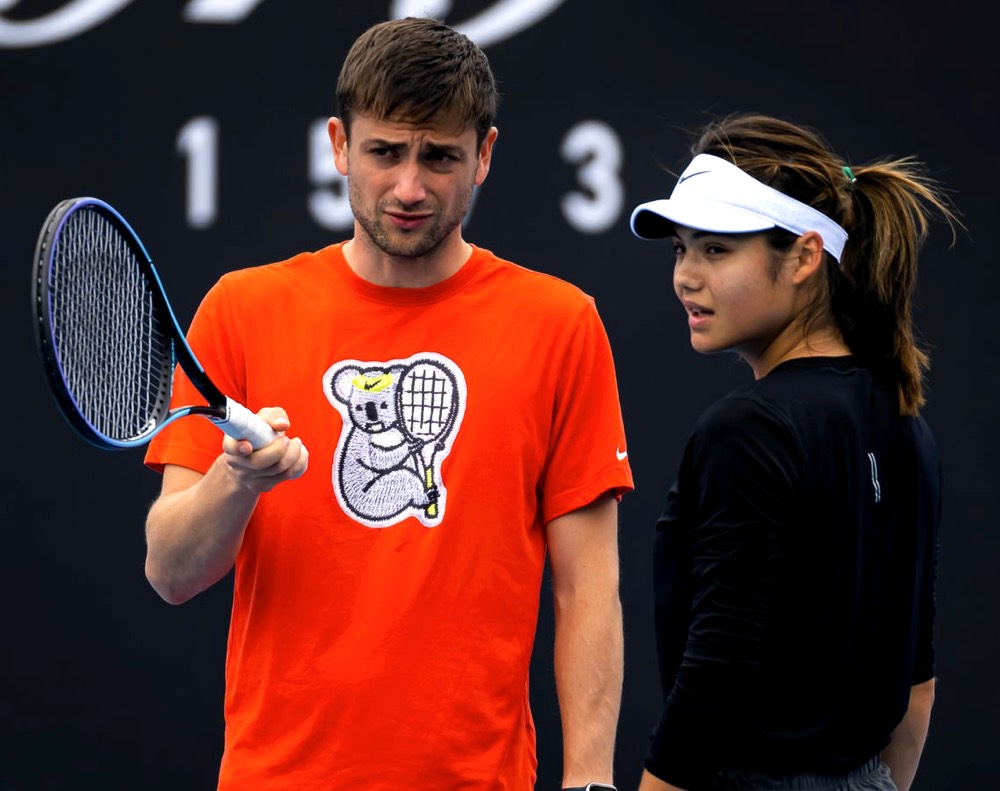 Morning (6:30 AM – 9:00 AM) Emma started her day with a quick meditation session to help focus her mind and set her intentions for the day ahead. Afterward, she headed to the kitchen to prepare a healthy breakfast of oatmeal, mixed berries, Greek yogurt, and a green smoothie, fueling her body for the intense training session that awaited her.
With her tennis gear packed, Emma hopped into her Porsche and drove to the LTA training academy in London, ready to put in the hard work that had earned her a place among the world's tennis elite.
Morning Training Session (9:00 AM – 12:00 PM) Under the watchful eye of her coach Sebastian Sachs, Emma pushed herself to the limit during her morning session, honing her skills and focusing on speed, agility, and footwork. The hours flew by as she drilled her shots, practiced her serves, and played out point scenarios. A typical training day is 5-6 hours of training, but given her busy afternoon schedule she only has a limited 3 hour training block.
Lunch (12:30 PM – 1:30 PM) After a grueling morning on the court, Emma enjoyed a nutritious lunch of grilled salmon, quinoa, steamed vegetables, and a mixed greens salad. She knew that she needed to keep her energy levels high for the afternoon ahead, as she had a unique event to attend. Luckily Dior has just built a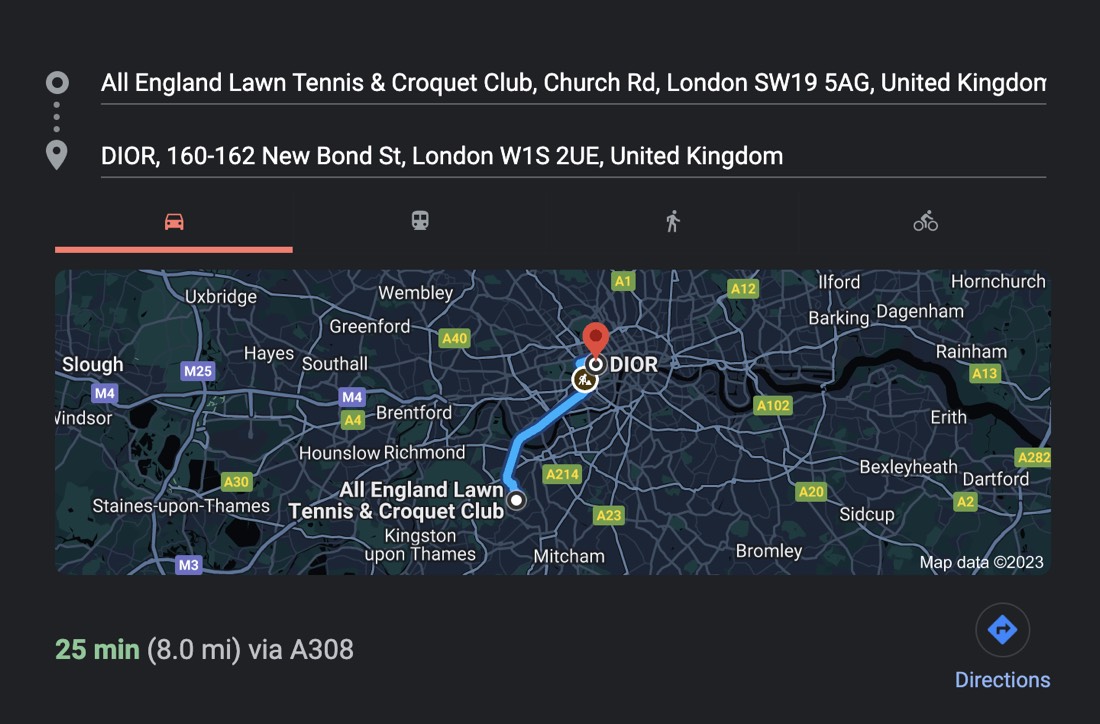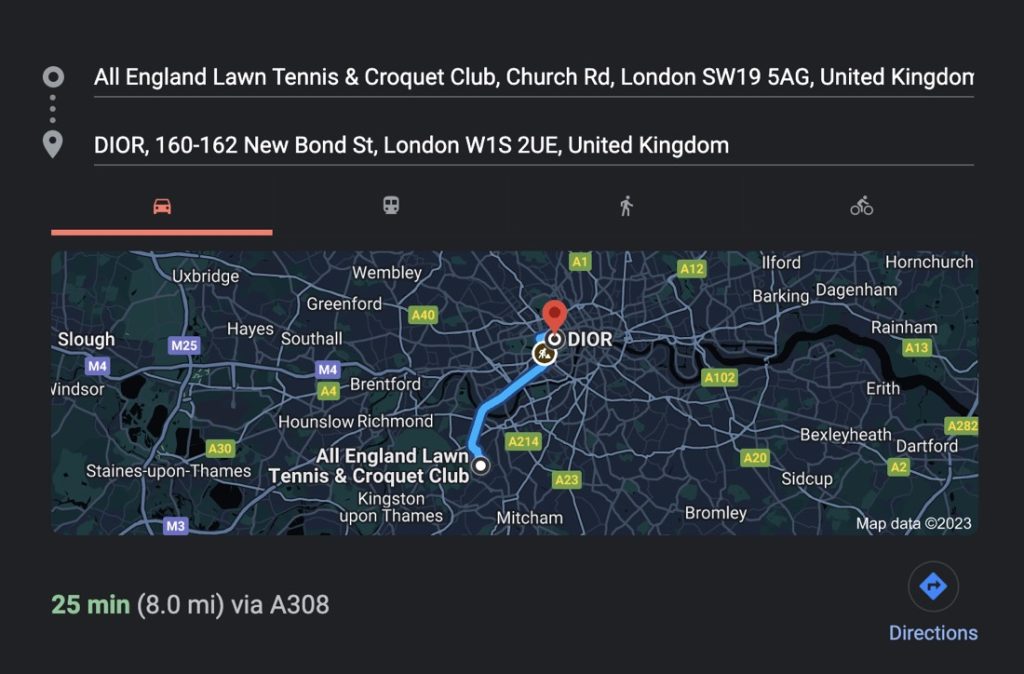 Afternoon Photoshoot (2:30 PM – 5:00 PM) After a quick 8 mile jaunt up the A308 freeway Emma has arrived at the prestigious Dior Fashion House in London, where she was greeted by a team of stylists and photographers. Today, she was stepping off the court and into the world of high fashion for a sponsorship photoshoot. Surrounded by exquisite gowns and sleek makeup artists, Emma was transformed from a fierce tennis competitor into a glamorous fashion icon.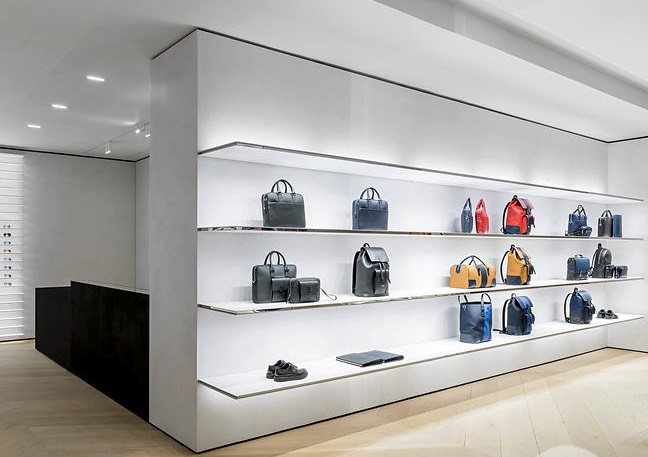 The photographers snapped away as Emma posed confidently showing off her Dior 95.22 handbag by Maria Grazia Chiuri, showcasing the elegance and poise that had captured the hearts of fans worldwide. After a whirlwind afternoon, Emma Raducanu bid farewell to the Dior team and climbed back into her Porsche, ready to return to another rigorous training day for her life in the world of tennis.
Evening (6:30 PM – 10:00 PM) Back at home, Emma treated herself to a well-deserved dinner of grilled salmon, sweet potato, and roasted asparagus. She took some time to unwind, reliving the excitement of the day and the unique opportunity to step into the fashion world.
As the evening drew to a close, Emma refocused her mind on tennis, visualizing her goals and mentally preparing herself for the challenges ahead. With the glamour of the photoshoot behind her, she knew that the real work was just beginning.
As she drifted off to sleep, Emma felt a renewed sense of purpose and determination, ready to face the rigorous training that awaited her the next morning. For this top WTA athlete, the balance between the glitz of high fashion and the grit of the tennis court was just another part of her extraordinary journey.