Emma Raducanu the up-and-coming tennis star from Great Britain just finished an intensive training block in London with her new coach, Sebastian Sachs. Despite her recent battle with tonsillitis and possible wrist pains extending from previous injuries, Emma won her first-round match at the Indian Wells decidedly in two quick sets and is now preparing to face Magda Linette in the second round.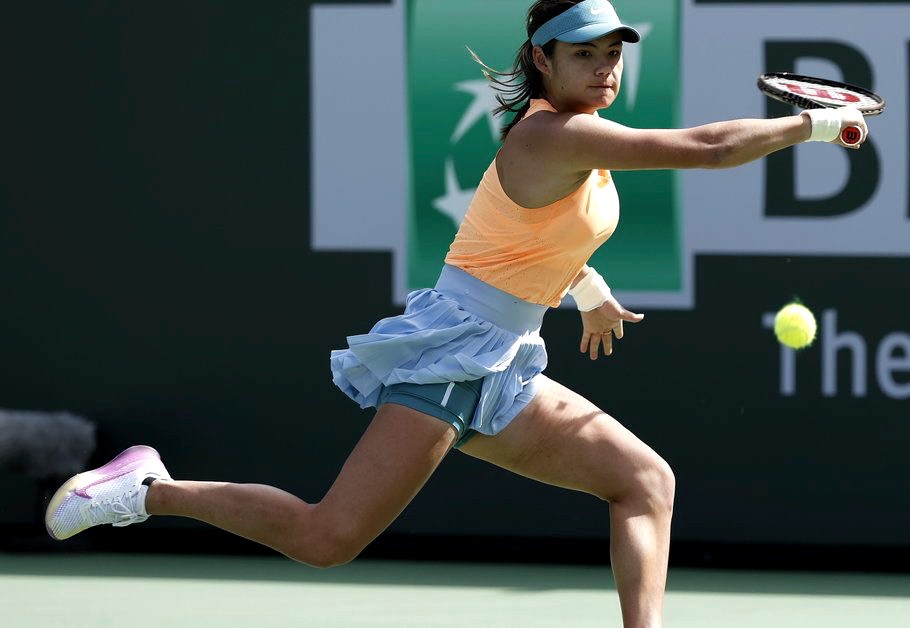 The Indian Wells tournament is a significant event in the tennis calendar, and making it through the second round would be a huge achievement for Emma. As an ambitious young player, she is eager to make a name for herself on the professional tennis circuit and showcase her incredible skills and talent.
Emma's recent performance demonstrated that she is well on her way to achieving her goals. Her impressive form and resilience in the face of adversity have earned her a reputation as a rising star in the tennis world. Making it through the first round of the tournament was a significant milestone for her, especially given her recent health challenges. As she prepares for her second-round match against Magda Linette, Emma is focused and determined to give her best performance. She knows that Magda is a talented player who will pose a tough challenge, but Emma is confident in her own abilities and is looking forward to showcasing her skills.
With every match she plays, Emma is gaining valuable experience and building her confidence as a player.
Her dedication to her training and her passion for the game are evident in her performances, and she is sure to be a force to be reckoned with in the future.
Observing Emma's progress, it's clear that she is a remarkable young player with a bright future ahead of her. Her impressive performances at Indian Wells demonstrate that she has the potential to achieve great things in the world of tennis, and we can't wait to see what the future holds for her.
What Can We Expect to See From This Exciting Matchup?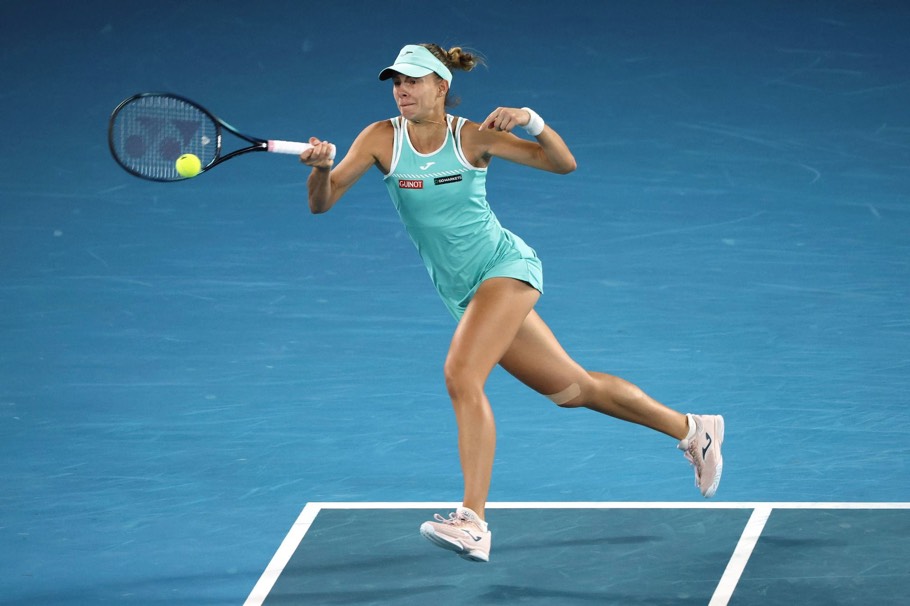 Magda Linette is known for her strong backhand and solid serve, and she has demonstrated her skills on the court with impressive performances in previous tournaments, including a run to the semi-finals of the Australian Open earlier this year.
On the other hand, Emma Raducanu is a rising star in the tennis world with incredible speed and agility, as well as a powerful forehand that she keeps improving. Emma's also known for her ability to read her opponent's shots and anticipate their moves, allowing her to quickly change direction and take control of the point.
As the two players prepare to face off, it's clear that both have their own strengths and weaknesses they will need to navigate in order to come out on top. Magda's backhand and serve will be key weapons for her, while Emma will be looking to use her speed and forehand to keep Magda on the defensive.
Additionally, Emma will need to be cautious of Magda's ability to move around the court and change direction quickly, which could make it difficult for Emma to maintain control of the point. Magda will need to watch out for Emma's strong forehand and anticipate her moves in order to gain the upper hand.