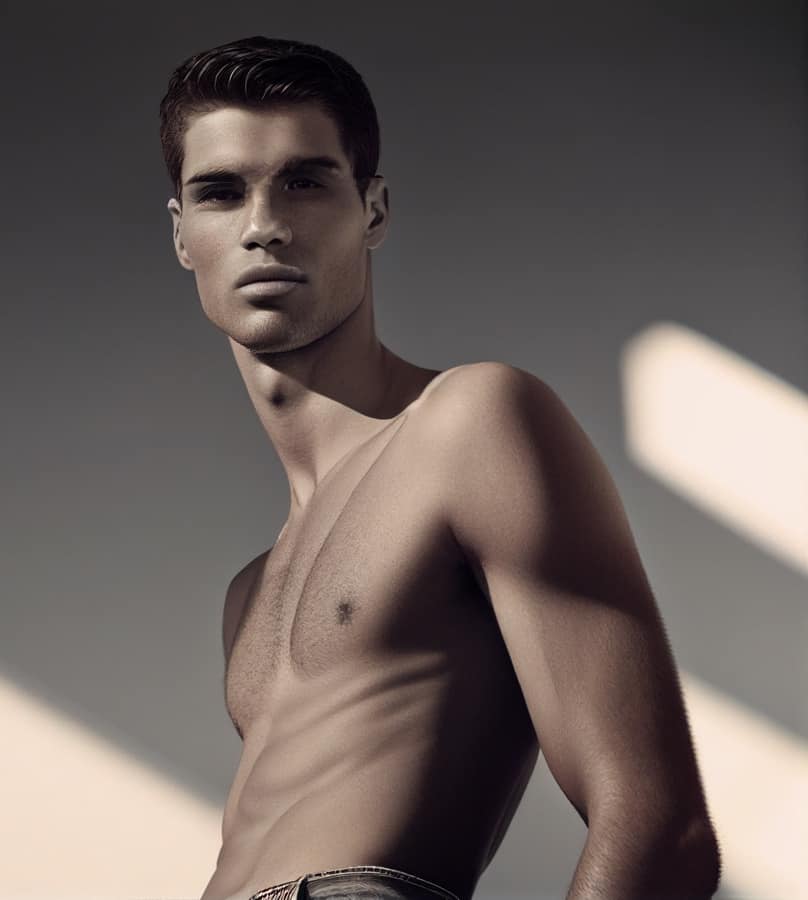 Carlos Alcaraz, a promising Spanish tennis player, has recently been announced as the new face of Calvin Klein Underwear as part of their CK or nothing campaign. Click Here to see the Sizzling Photoshoot Pictures! This move comes as a surprise to many, but it is clear that Alcaraz's athletic and toned physique, which is a result of his training and dedication to his sport, make him the perfect choice to showcase the brand's products. In the world of fashion and advertising, a toned and athletic body is often considered to be an ideal physical appearance, as it can showcase the fit and feel of clothing and undergarments in an appealing way. In the case of Calvin Klein, they are known for their iconic and iconic underwear campaigns that feature models with fit and toned physiques. Carlos Alcaraz, with his athletic and fit body, fits perfectly into that mold. On top of that, Carlos is Spanish, a culture known for its passion and sensuality.
Calvin Klein is constantly looking to refresh their brand image and Carlos Alcaraz's Spanish heritage and athletic body helps to bring a new and exciting dimension to their campaigns. His image will appeal to a wide demographic of men and women.
Carlos is a young and rising star in the world of tennis, known for his impressive athleticism and competitive spirit. His toned and fit physique makes him the perfect candidate to model Calvin Klein's latest collection of underwear. As a professional athlete, Carlos already embodies the brand's core values of confidence, strength, and determination.
Carlos being signed by IMG, one of the most reputable sports and entertainment agencies in the world, was a key factor in making this happen. IMG has an extensive network of clients and resources to help shape the image of their clients, including Carlos, and uses those to connect the brand with the right people and opportunities. They have a deep understanding of the fashion industry, which allowed them to recognize the opportunity to cast Carlos in this role and negotiate the deal. IMG also has a reputation for being able to manage the personal brand of their clients and providing them with the best opportunities. In this case, IMG saw that Carlos was not only a great athlete but also had a great image, and they were able to pitch him successfully to Calvin Klein, making a great win-win situation for both parties.
Furthermore, Carlos being Spanish adds a cultural appeal that makes him more relatable for target audience. Having a Spanish model for a campaign will bring a cultural representation for Spanish customers and also it will be more relatable. Additionally, his good looks and charming personality make him an ideal choice to represent the brand and help to increase the product's appeal among the target demographic. All of these factors make Carlos the perfect choice for a Calvin Klein underwear campaign, and it's easy to see why the brand has chosen him to be the face of their latest collection.
We would like to congratulate Carlos on his new campaign and wish him continued success!