Ever wondered how much money professional tennis players earn from playing tennis?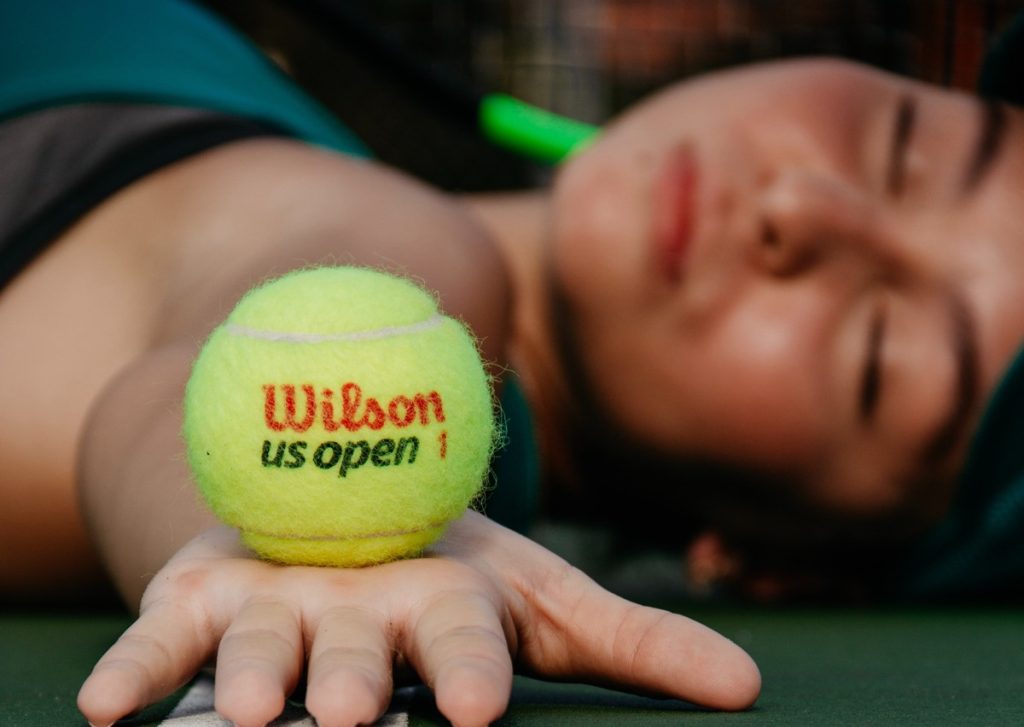 Have you ever been curious about how professionals earn their living?
Do they make most of their money from playing tennis or from sponsorships?
We're going to take a look at all of these things and more in this article…
Top tennis players make a lot of money.
In fact, they make more than most people would ever imagine. Roger Federer, who is widely regarded as one of the greatest tennis players of all time, is at the top of the list in terms of earnings. He has an estimated net worth of $550 million and earned $90.7 million from playing tennis in 2021 alone. Novak Djokovic and Rafael Nadal are just behind him, with net worths estimated at $220 million each and earnings of $38 million and $27 million respectively. Andy Murray is next on the list with a net worth of about $165 million. Even young up and comers are making it big such as Carlos Alcaraz who earned $10.5 million last year. It's not just the men who are making the big bucks either. Naomi Osaka made $53.2 million last year because of her massive popularity in Japan. Emma Raducanu has already made $23 million in prizes and endorsements and Serena Williams who's net worth is $260 Million made $35 Million in 2021.
Top 100 players on the ATP and WTA rankings make significantly more money than the rest of the pros.
What's interesting is that most of these players don't even make most of their money from playing tennis. Their prize money comes from winning tournaments, but they also make a lot of money through endorsement deals with non-tennis related companies. These players make 6 and 7 figures from endorsement deals with companies like Nike, Adidas, Rolex, and even the USTA. All of these companies are looking to get in on the action of tennis superstardom. They see that it's a great way to advertise their brand to a large audience. It's not just the top players that get endorsement deals though. The middle tier players also get their fair share of endorsement deals. These are players who don't make it to the top 100, but are still very marketable and have a lot of fans. If you're a big star, in the top 50, chances are you're living the good life with sponsors, a good team around you, coaches, physios, and hitting partners.
Unfortunately bottom level players on the pro tennis tours don't make much money from playing tennis.
The median earning for players in the top 500 from prize money were $137k for men and 92k women. Lower ranked players may get free rackets, hotels, and clothes in turn for social media promotion, but the majority of their earnings are earned from prize money on court. Players must cover the bills for their entire team including meals and travel. Second tier players have a hard time earning a living and sustaining the costs to support themselves let alone an entire team. In fact, they have to pay to play in a lot of tournaments, which means they don't make any money at all from tennis sometimes. They do make some money through endorsements with companies.
In 2021 it was announced that the ITF and their six partners donated $6 million to the ATP and WTA in order to help their players struggling financially with the "Player Relief Fund".
Funds were distributed evenly between male and female players. The ATP, WTA and four of the Grand Slams will contribute $1 million each to the players' retirement fund, while the ITF will provide $500,000. In addition to the Player Relief Fund there is also an initiative called the PTPA or Professional Tennis Player's Associated which has raised over $26 million in funding. The goal of the PTPA is to provide sponsorship and endorsement money spread out among more players.
So there you have it. It's no secret there's a discrepancy between the amount of money some players are making who are in the top 100 vs the remaining 400 in the top 500. When the average player is making around $100k and you have a handful of players making 100 even 1,000 times more than that it's hard not to see the gap in pay. You don't see this in the leagues where they have minimum player salaries north of $250k. The amount of players you have in the NFL, NBA, and MLB which are all strictly American leagues making more than global elite tennis players is staggering. It's hard to believe the largest global sport in the world has pros who can barely scrape by to compete. I agree with Billy Jean King on this one, there should be at least 500 players making a good living playing tennis and in my opinion a player minimum of $1 million per year for the top 100 for now wouldn't be too much to ask. If you can raise $25+ million for a overall players agency in one year, then raising $500 million doesn't sound too far fetched.
Do tennis players have agents?
An agent is someone who represents you and advises you on your career. The only difference is that unlike other sports, agents for tennis players work on a much more personalized basis.
It's also important to remember that a tennis agent is not just about negotiating contracts.
Find a tennis agency that understands the game of tennis and the strategy required to navigate a successful professional tennis player's career. A good agency is not only clever in business and good at finding sponsorships; they're also friends, advisors and psychological supporters for their players. Search through google for tennis agencies and see what the various agencies offer. Try not to judge them only on what players they work for which is what they all want you to do. Instead find an agency that you believe can help you get to the next level by marketing you as a player to a wider audience. In tennis marketing is just as important as business and finance.
What does an agent do for a tennis player?
Sponsors want to be sure that the talent they invest in is capable and reliable. They want to be sure you sound professional and reliable. It's crucial to build a good reputation with your sponsors if you have any hope of getting consistent work. Having a tennis agent is a great way to maintain a positive working relationships with your ongoing group of sponsors. Your agent can tell the sponsors about your skill, reputation, and professionalism. What players need above all is a close relationship with their fans, their agency, their families, friends, and everyone who supports them along their journey. In tennis relationships and networking have a special place in the business. If you want to connect with players I suggest checking out tennis player bios which lists the ATP / WTA player pages and social media for top players in both of the pro tennis leagues. The intent to add player pages for ITF level players which will expand the network.