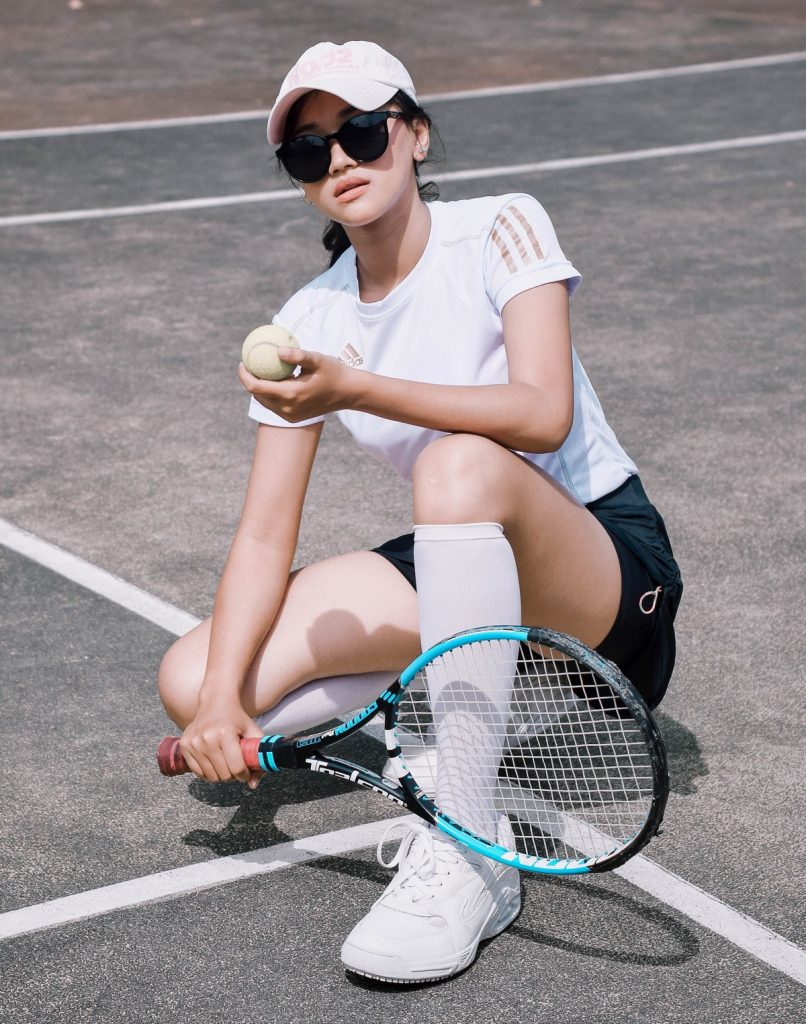 According to a recent study several of the top 50 sports athletes were tennis players. We thought it would be interesting to create our own metrics for studying influence, at least from what we could gather online, and take a look at who we think are the most influential players in tennis. We will use several references which we will cite publicly. We are not using a private data set and some of this is based on our own gut feel just as any other marketing agency would do in creating such a list.
We tried to take basic metrics such as player earnings, standings, and social media following into consideration. Under the new model agreed by most modern agencies athletes are seen as individual brands. From a brand perspective each of these athletes is it's own small business and they're often negotiating deals through an intermediary which would be the player's agency or manager depending on how their business is structured. Tennis is a complex sport with many different facets to manage.
Highest Paid Tennis Players in 2022

Find more statistics at Statista
On-court earnings reflect prize money collected by the players over the last 12 months. Off-court earnings are determined through conversations with industry insiders and reflect income from endorsements, advertising, appearances, licensing and memorabilia, as well as cash returns from any businesses operated by the player. In addition to their on-court and off-court earnings, top-ranking players receive compensation from making various appearances.
Want more money? Grow your social media.
Surprisingly the number of social media followers you have especially on Instagram and Twitter play a major factor in your influence and as a result your marketability. Provided that your followers are genuine it is a good indicator of how popular you are and judging engagement on these platforms will give you an even better idea of the reach and impact these athletes are having. It's important to note the difference between the most marketable and most marketed. For an athlete to have a positive impact they most not become oversaturated. While we think the original list was good, there are some anomalies in the data set. For one, our list is not by any means comprehensive, we are showing a cursory view of some of the athletes we believe are just as marketable as other athletes who either were or weren't on the top 50 most marketable list.
Most Marketable Tennis Players in the WTA:
| Player | Twitter Followers | Instagram Followers |
| --- | --- | --- |
| Emma Raducanu | 665,000 | 2,500,000 |
| Naomi Osaka | 1,100,000 | 2,700,000 |
| Iga Swiatek | 400,000 | 1,000,000 |
| Coco Gauff | 273,000 | 850,000 |
| Paula Badosa | 120,000 | 634,000 |
| Sloane Stephens | 250,000 | 550,000 |
| Leylah Fernandez | 114,000 | 350,000 |
| Madison Keys | 250,000 | 215,000 |
| Caroline Garcia | 160,000 | 212,000 |
| Maria Sakkari | 47,000 | 370,000 |
| Danielle Collins | — | 165,000 |
Most Marketable Tennis Players in the ATP:
| Player | Twitter Followers | Instagram Followers |
| --- | --- | --- |
| Rafael Nadal | 16,000,000 | 17,000,000 |
| Novak Djokovic | 9,200,000 | 11,600,000 |
| Carlos Alcaraz | 450,000 | 2,100,000 |
| Andy Murray | 3,500,000 | 1,800,000 |
| Alexander Zverev | 135,000 | 1,800,000 |
| Stefanos Tsitsipas | 370,000 | 1,700,000 |
| Nick Kyrgios | 600,000 | 3,300,000 |
| Daniil Medvedev | 275,000 | 1,000,000 |
| Frances Tiafoe | 95,000 | 425,000 |
| Casper Ruud | 63,000 | 385,000 |
| Cameron Norrie | 40,000 | 125,000 |
| Jannik Sinner | 105,000 | 715,000 |
| Taylor Fritz | 55,000 | 270,000 |
| Tommy Paul | 12,000 | 75,000 |
| Jack Draper | 5,000 | 46,000 |
What can you do as an athlete to increase your marketability? The first key is to grow your social media following. Have you ever heard the phrase "perception is reality"? In no other place is that more true than on social media. Sports personalities and brands alike have struggled with things like brand management and purposeful storytelling while remaining authentic in the delivery of their message. Growing a community and fan base is one of the best ways to grow your brand. Athletes love to do things like mingle with fans and sign autographs because they understand the fans are the lifeblood of their brand. Growing your social media presence and reach online is a great way to grow your fans and in turn yourself into a more marketable tennis player.
Most Popular Tennis Players in 2022
Popularity is based on the percentage of people who have a positive opinion about a tennis player. This consumer sentiment index is based on AI evaluation of social media posts, comments, and reactions. These numbers are from YouGovAmerica which evaluates the conversation in several key areas for public sentiment on social media.
Serena Williams (Retired)
Venus Williams
Maria Sharapova (Retired)
Naomi Osaka
Roger Federer (Retired)
Rafael Nadal
Novak Djokovic
Andy Murray
Madison Keys
Caroline Wozniacki (Retired)
Karolína Plíšková
John Isner
Victoria Azarenka
Sloane Stephens
David Ferrer (Retired)
Simona Halep
Emma Raducanu
Andrea Petkovic
Angelique Kerber
Grigor Dimitrov
Sam Querrey
Jo-Wilfried Tsonga (Retired)
CoCo Vandeweghe
Gael Monfils
Alexandr Dolgopolov
Source: https://today.yougov.com/ratings/sports/popularity/contemporary-tennis-players/all
It's interesting to note that Iga Swiatek and Carlos Alcaraz the #1 players in both of their respective leagues are missing from this list just as they were from the top 50 athletes list (which is a little peculiar). Also given her social media following and quick rising how did Coco Gauff not make this list, she's still active with a large following and ranked in the WTA top 10.
The glaring thing these analysts typically don't take into account is that people like Emma Raducanu were largely undiscovered before their "big moment". If another young athlete like Qinwen Zheng were to win a grand slam she would likely get many new sponsors as well. Now I know there are other factors such as the language athletes speak, and the region they're in, however it's likely we'll see more asian and latin american representation in coming years.
Special thanks to Elite Tennis Agency for helping us compile the data and make our list.