The Stuttgart Open became known as the Porsche Tennis Grand Prix when Porsche became the title sponsor in 1978. As part of this partnership, the singles champion not only receives prize money but is also awarded a luxurious Porsche sports car. Should Iga Swiatek win the Porsche Grand Prix in 2023 this will be her second consecutive time attending and winning.
Which begs the question, what does Iga Swiatek have to do to secure an Ambassadorship with Porsche?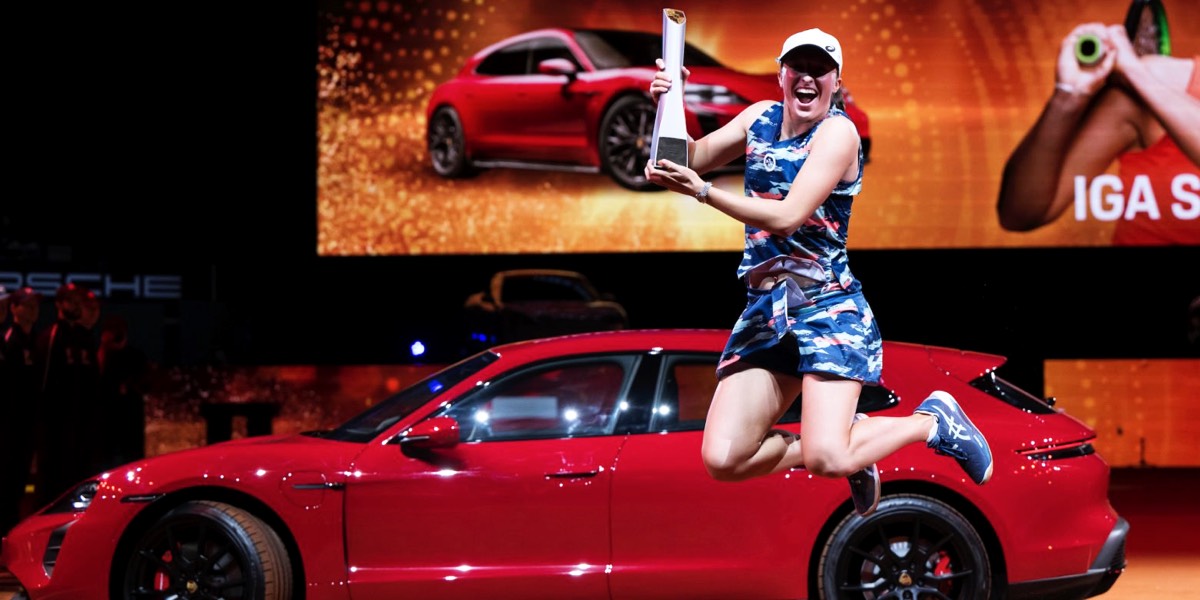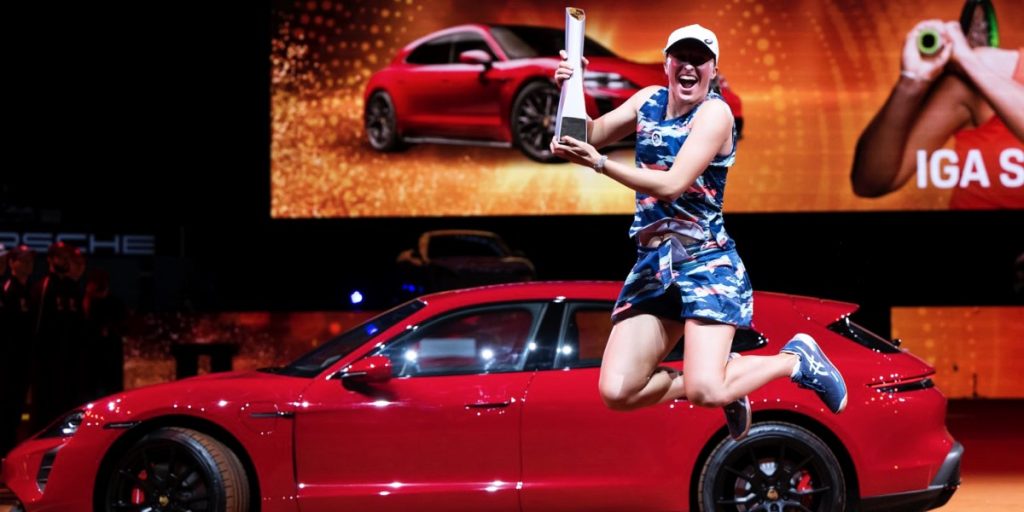 Emma Raducanu's meteoric rise began with her phenomenal US Open victory in 2021, which catapulted her to instant stardom. Not long after, on March 22, 2022, she signed a partnership with Porsche as a brand ambassador, solidifying her status as a rising star.
In April of 2022, both Emma Raducanu and Iga Swiatek made their debuts at the Stuttgart Open, with Swiatek going on to win the prestigious event.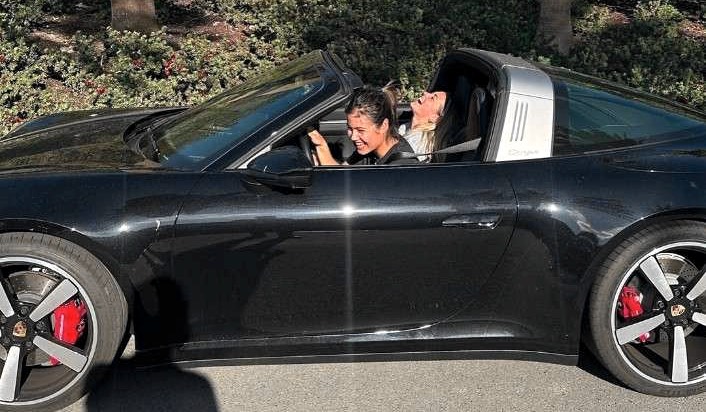 Porsche recognized Raducanu's potential when choosing her as a brand ambassador. This partnership reflects the automaker's commitment to supporting up-and-coming talent and aligning itself with champions in their respective fields. However, Raducanu's recent performance at the Stuttgart Open, where she lost in the first round to Jelena Ostapenko, raises questions about the impact of this loss on her relationship with Porsche. The automaker is likely to maintain its support for Raducanu, understanding that the journey of a young athlete can be full of ups and downs.
Iga Swiatek, on the other hand, had a strong start at the 2023 Stuttgart Open, defeating China's Zheng Qinwen in her first match with a 6-1, 6-4 victory. The world number one and defending French Open champion had been out of action since last month's Indian Wells semi-finals due to a rib injury, which led her to withdraw from the Miami Open and Billie Jean King Cup qualifiers.
Swiatek's triumphant return, coupled with her impressive performance at the 2022 Stuttgart Open where she won the title, may increase speculation about her becoming a Porsche brand ambassador should she continue her winning streak in the tournament.
With Swiatek's growing stature in the sport, it's not far-fetched to consider the possibility of her joining Raducanu as a Porsche ambassador. The car manufacturer is known for its commitment to excellence and innovation, and Swiatek's tenacity and determination on the court align perfectly with Porsche's values. The addition of Swiatek to the Porsche family would not only enhance the brand's presence in the tennis world but also create exciting opportunities for collaboration between the two tennis stars by pitting them against each other in some friendly competitions. Perhaps they'll want to add other WTA players into the mix.
Paula Badosa the former world #2 visited the Porsche Museum yesterday where she met with top execs and was photographed for a promotional post on the Porsche Tennis Blog.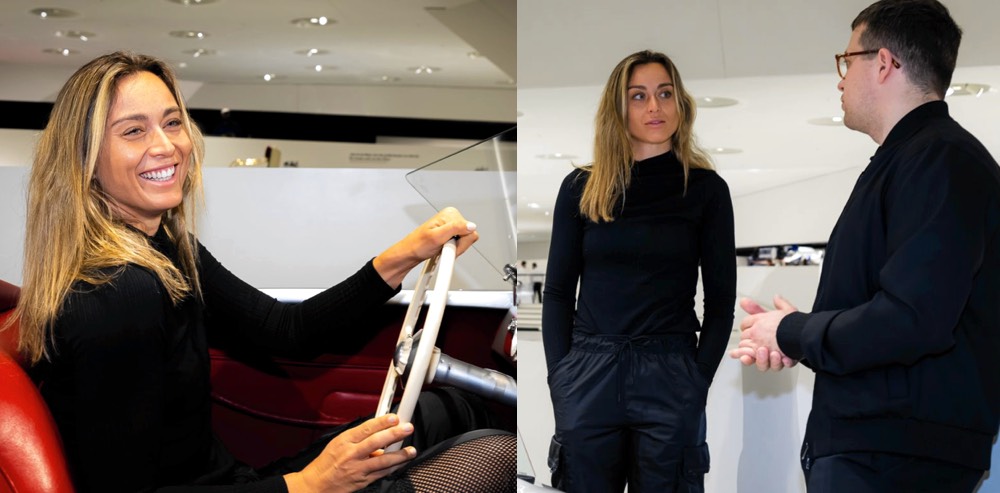 At the 2023 Stuttgart Open, Swiatek has already reached the quarterfinals, showcasing her consistency and determination to succeed. If she goes on to win the tournament, her association with Porsche may be strengthened, and the automaker may consider her as a potential brand ambassador. We would think her performance in the tournament would warrant her some sort of recognition at least. Especially given Iga Swiatek has since joined Emma Raducanu's agency.
The Role of Brand Ambassadors in Sports and Marketing
Brand ambassadors are vital for companies like Porsche, as they represent the values and image that the brand seeks to project. By partnering with top athletes like Emma Raducanu and Iga Swiatek, Porsche can increase its visibility, credibility, and appeal to consumers. Athletes like Raducanu and Swiatek, with their extraordinary performances and engaging personalities, are ideal representatives for a luxury brand like Porsche. They're perfect reflections of the competitive, fighting nature of Porsche and it's status as an iconic luxury sports car brand.
These partnerships offer numerous benefits to the athletes themselves. In addition to providing financial support, they create opportunities for exposure and networking, allowing the athletes to build their personal brands. Furthermore, collaborations and co-branding opportunities between the tennis stars and Porsche can emerge from these partnerships, enabling both parties to benefit from their shared association.
The Possibility of Swiatek as a Porsche Ambassador
Should Swiatek go on to win the 2023 Stuttgart Open, her association with Porsche may be strengthened, and the automaker may consider her as a potential brand ambassador alongside Raducanu. The addition of Swiatek to Porsche's roster of ambassadors would further enhance the brand's presence in the world of sports while offering Swiatek the same benefits that Raducanu currently enjoys as an ambassador for luxury brands like Tiffany, Dior and Porsche.