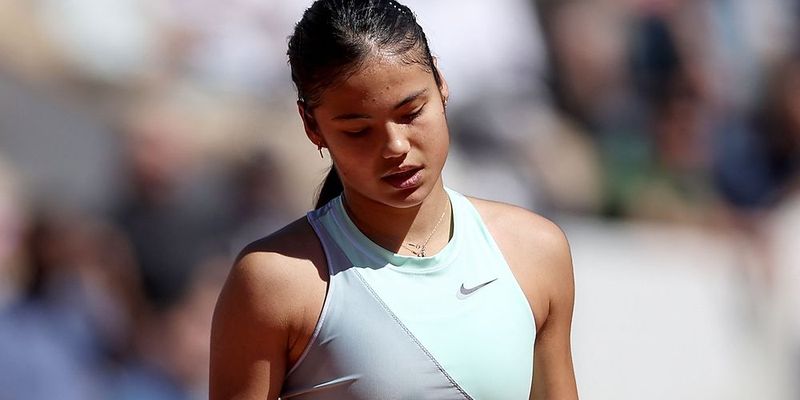 British tennis sensation Emma Raducanu burst onto the scene in 2021 after an impressive performance on her home grounds at London, Wimbledon. She made it into the quarter finals which for a new comer is an impressive feat. For someone who joined the pro tour at the minimum age of 13 and won her first tournament it's more par for the course. However, the tennis world, and perhaps even Emma herself, was shocked when she followed up her impressive performance in New York City where she became the youngest professional ever to win the US Open at just 18 years of age. What came next was something most of the sporting world has never seen. A lavish amount of riches from high end sponsors who were clamouring at the opportunity to work with her. Most people don't understand where it all came from, or why it came so fast, which is what we'll attempt to break down for you in this article. To understand why Emma was able to achieve so much success so quickly takes some research to dig into.
The Tennis Audience is Growing; perhaps even faster than the sport can keep up with…
Tennis is the largest sport in the world today. Many people don't understand that unlike American Football, Basketball, Baseball etc, Tennis is a global sport. Emma's home, the United Kingdom has always been a leader in promoting it's athletes and training people like Andy Murray who has had much success on the men's tour. Given this Emma has a strong leadership to fall back on. Figures like Billy Jean King have helped shaped not only British tennis, but women's tennis, which has paved the way for future athletes like Emma Raducanu to become huge stars in Tennis today.
Emma Raducanu's 2022 Season and Tournament Play
For professionals at Emma's level going through qualifiers isn't really an option. She travels regularly and is better suited playing for points than qualifying. For her this means a busy schedule, not only with tennis, but with other obligations including working with the youth at various academies, showing up for events, and doing video shoots, or photoshoots for her numerous ambassadorships. You can view her 2022 year as the kickstart to her career where she went from being someone who was always well known, or an athlete to keep your eye on in the more educated tennis circles, to an internationally recognized global icon. Emma Raducanu's 2022  season brought her several wins against notable opponents like Linette, Garcia, Stephens and stunning straight sets with a bagel against Serena Williams and Victoria Azarenka.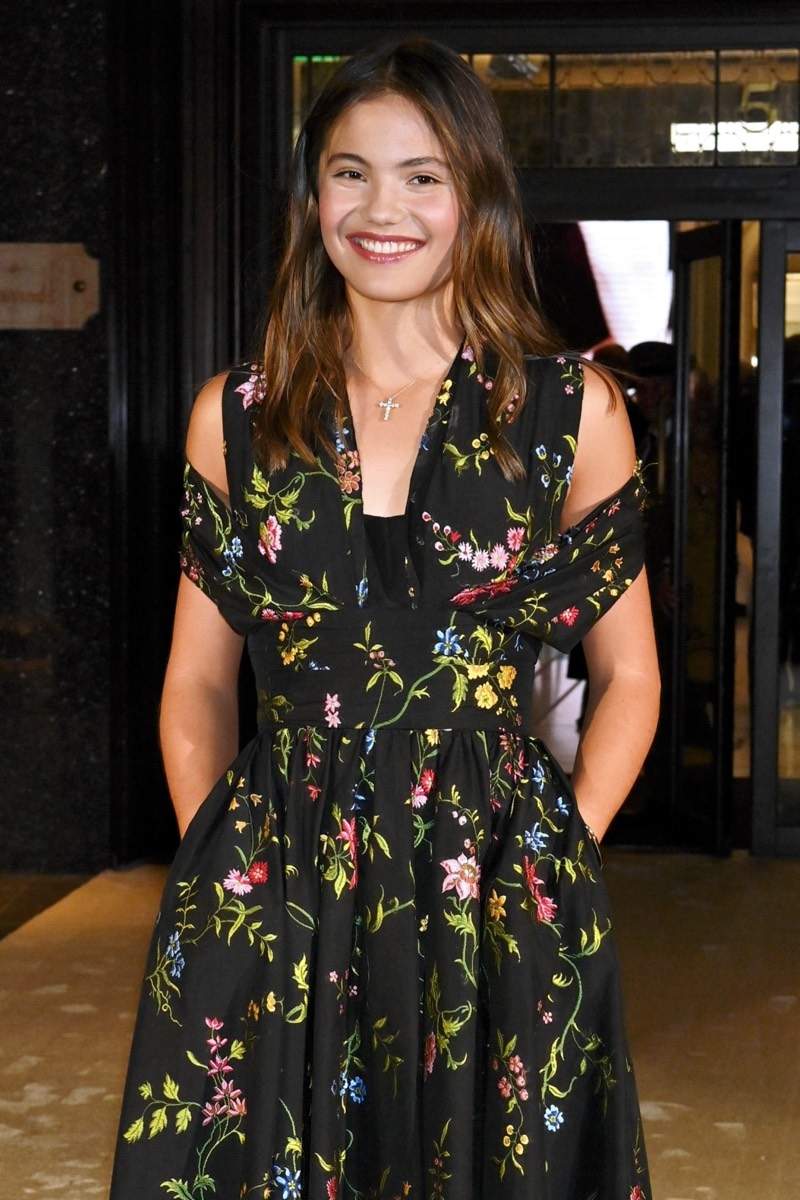 With success comes scrutiny. Part of becoming acclimated to the tour means Emma was forced to endure a grueling season of training and match play. She was forced to play through injuries and as a result unfortunately suffered defeat or had to withdraw early when she otherwise would've won. Many of her matches against top opponents were extremely close including her 6-4, 6-4 defeat to Iga Swiatek on Clay in Stuggart Germany at the Porsche Grand Prix.
During the season of 2022 Emma went from being #10 in the world to #75. Yet, many would argue that Emma is a much better, more well rounded player today than she was when she won the US Open. Emma's gained experience by training with many different trainers and coaches. Through it all her core team IMG has stuck by her side along with physio Will Herbert who Emma has dubbed "The Mechanic". Some have criticized her "churn and burn" style of playing the tour. She went through a number of coaches and never really found one to settle in with. None of this phases her because she's well grounded in who she is with a firm understanding of her true playing ability. While Emma may have been the youngest athlete to win the US Open when she did, it won't be her last major. Given that she has many years to look forward to it isn't a stretch by any means to see her go on to win several majors. She told her fans her goal was just to get through the 2022 season and for the most part that's exactly what she did. It ended slightly early, but the amount of matches she got in far surpassed what many would've expected. We can't wait to see how she does in 2023!
Who are Emma Raducanu's Current Sponsors?
Emma has done work with a number of major companies in the luxury, fashion, footwear, tennis equipment, tech, travel, finance, communications, bottled water and automotive niches:
Nike
Wilson
HSBC
Porsche
Vodafone
British Airways
Evian
Dior
Tiffany
Meta
The type of work Emma does is anywhere from promotional, one time sponsor posts like she's done for Meta to longer term contracts with performances increases like she has with Wilson and Nike. One thing many people miss is that doing sponsorship work and aligning yourself with brands exposes you to a whole new audience which is why in a short period of time Emma has amassed over 2.5 Million Instagram followers and nearly 700k twitter followers(with the recent growth on Twitter that number is sure to hit a million soon as well). Having this kind of following means that Emma Raducanu's influence expands beyond tennis. She has become a brand.
Does Emma Raducanu Have a Porsche?
As an ambassador for Porsche many people wonder if Emma herself drives a Porsche…
The answer is: Yes! After completing her 2022 season Emma Raducanu purchased a Porsche 911 Carrera GTS Cabriolet which is the British version of the iconic German 911 sports car. She chose a silver convertible with a royal red top staying true to her British heritage. The car is fast and sporty with a top speed of 192 mph and going from 0 to 60 mph in just 3.6 seconds. Incredible!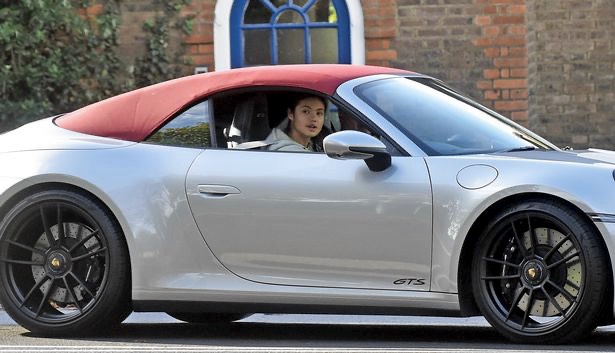 Emma has loved the Porsche brand since she was little…
"My first memory was one of my coach's 911s when I was young. Whenever I would turn up to practice, I would see his Porsche and it made me dream of one day sitting in my own."
Upon winning the US Open in 2022 one of the first major sponsors she secured was the Porsche brand. She was lucky enough to attend the Porsche Driving School with top instructors on a high performance race track where she'll likely be seen driving her new sports car some day for fun!